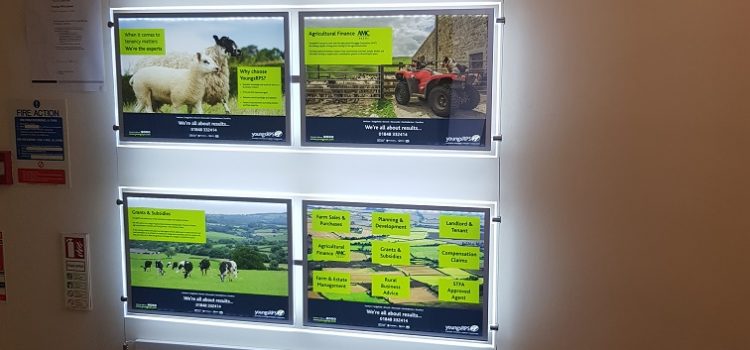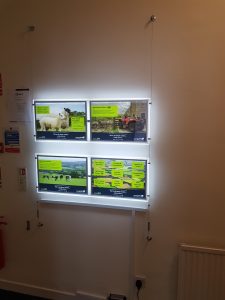 Installed on behalf of our customer 123 Displays, their client wanted this display moved to their new premises.
Located upstairs, installing the LED light pockets in the hallway shows how effective they are in any location.
Here, we used trunking to hide all the electrics as best we could, bearing in mind the whole display is wall-mounted.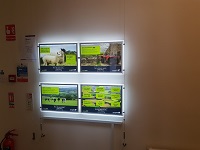 Contact us now for friendly, helpful advice on how to make the most of your advertising space within your budget.
Got a question? Call us now:
Internal LED Display Dumfries