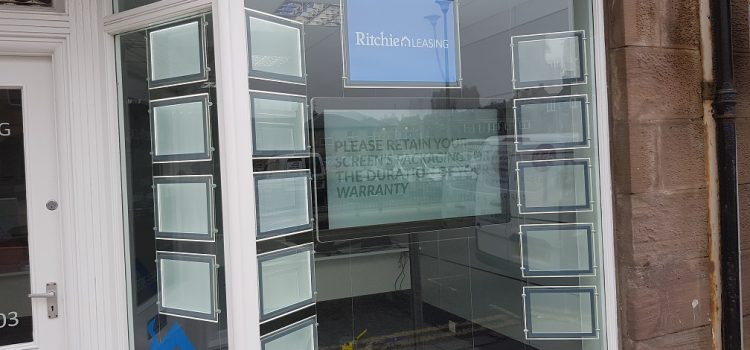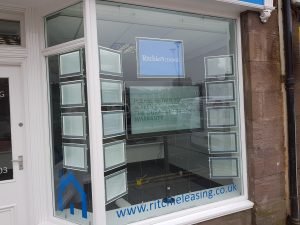 Our customer wanted an attractive, bright and illuminated display for the new premises in the centre of Stonehaven. Keen to make an early impression, they wanted LED light pockets, along with one of our digital media players, to highlight their presence in an area busy with traffic.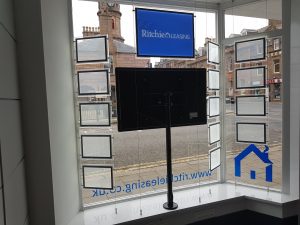 How the electrics are tidily concealed internally is an important issue, often over-looked.
Here we hid the electric cables and transformers inside the window bed, ensuring they are accessible in the future for any possible maintenance using access panels fitted to the face of the bed.
Our customer also took our advice to angle the light pocket displays so that they are more visible to approaching traffic, while also allowing a bit more space for the displays to fit the window area.
Contact us now for friendly, helpful advice on how to make the most of your advertising space within your budget.
Got a question? Call us now:
LED Light Pockets and Digital Screen TV Media Player for Estate Agents Stonehaven