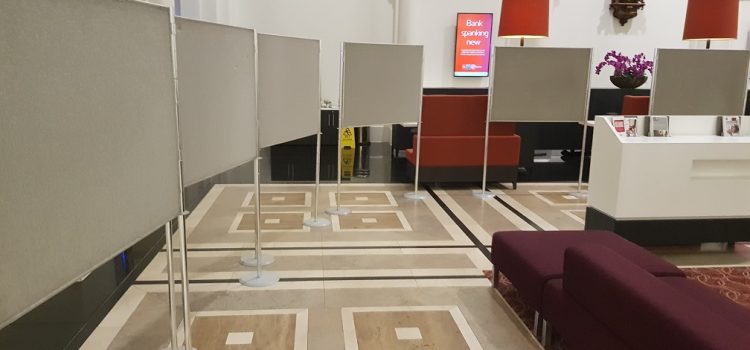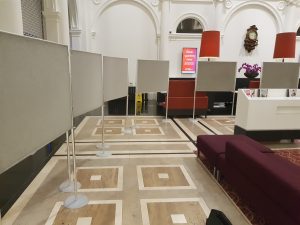 Our customer Dogs Trust UK needed some poster boards for their important exhibition hosted by the Clydesdale Bank in Glasgow City Centre.
We were pleased to help and glad to offer a charity discount for the hire of the panels for an important cause and an excellent charity.
Here, all the panels are set up in landscape format, at A0 size, and are all freestanding; this means they can be moved around freely as needed, and placed independently of each other to suit the requirements of all the exhibitors.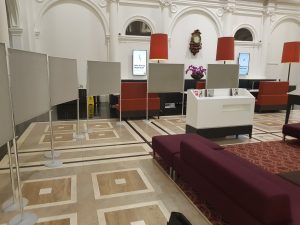 The event was held in the aesthetic building of the Clydesdale Bank in Glasgow city centre, just around from George Square. Here, the neutral colour grey of our display boards and the aluminium finish of the tubes, blended perfectly with the environment.
Contact us now for friendly, helpful advice on how to make the most of your advertising space within your budget.
Got a question? Call us now:
Poster Board Hire Exhibition Dogs Trust, Glasgow, March 2019