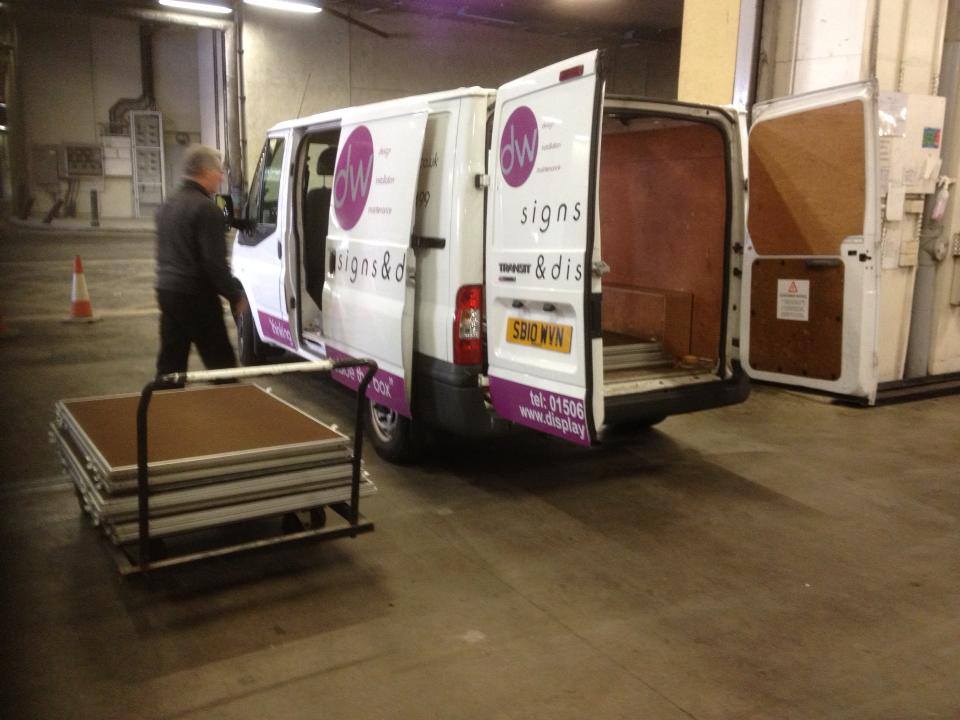 Welcome to the property-displays.co.uk website.
We specialize in the the supply and installation of property displays and signage for estate agents, letting agents and housing associations in Scotland and the North of England, with a large and loyal customer base in both Glasgow and Edinburgh. We have installed displays for estate agents and solicitors all over Scotland & the North of England from Dumfries to Thurso, Aberdeen to Stirling, Perth to Dundee, Inverness to Newcastle.
Due to the competitiveness of our prices, we supply display and sign equipment to customers throughout the UK.
We recognize that a window display for an estate agent is not only a method of promoting the sale of properties on the agent's books. It is also, very importantly, the image of the company. It is the face that existing and potential customers see every day.
At Display Works we have 25 years of experience in meeting the changing requirements of our customers.
We take pride in our record of excellent customer service, which is the reason why 80% of our trade comes from existing customers.
If you can't find what you require on our website, would like some advice, or are interested in a bespoke design, please don't hesitate to contact us.
Our products and services include:
• Poster Board Hire     • Pop-up and Banner Graphic Display Systems      • Cable & Rod Display Systems
• Digital Media Screens      • Display Lighting        • Modular Displays        • Acrylic Design      • Glass Showcases
•  Retail & Product Display      • Estate Agents Displays      • Design & Installation Service
ADVICE ONLINE:
It is very important to us that potential customers are made aware of the importance of careful thought regarding their display investments.
Too often now, we are finding that customers have contacted online companies and have taken poor advice at great expense.  
We have 25 years experience in this field, and our customers know that we will always give them the best advice based on their requirements, and not based on sales targets.  This is an important issue as hidden costs can all too easily arise when insufficient planning is made by over-zealous sales consultants,
We will save you money while ensuring that you meet your requirements, and that there are no hidden after-costs for you to worry about – we value the importance of the service we provide, which is why 80% of our business still comes from existing customers after 25 years of trading, whose loyalty and trust we value.
As we are fully involved and experienced in the manufacture, supply AND install, we will ensure that your installation is carried out with the minimal of fuss, with the correct preparations,and that your investment is worthwhile, carefully planned, and will maximise your investment for your business.  
Our advice and expertise is second to none, which is why you may find that, whoever you purchase from, they ask us to undertake the installation for them.
Please don't hesitate to contact us for any advice – we are friendly, knowledgeable and happy to help.   We don't set out to sell needlessly to our customers; we want to give our customers the best advice we can, which has always been our approach.  
When our customers are successful, then so are we.