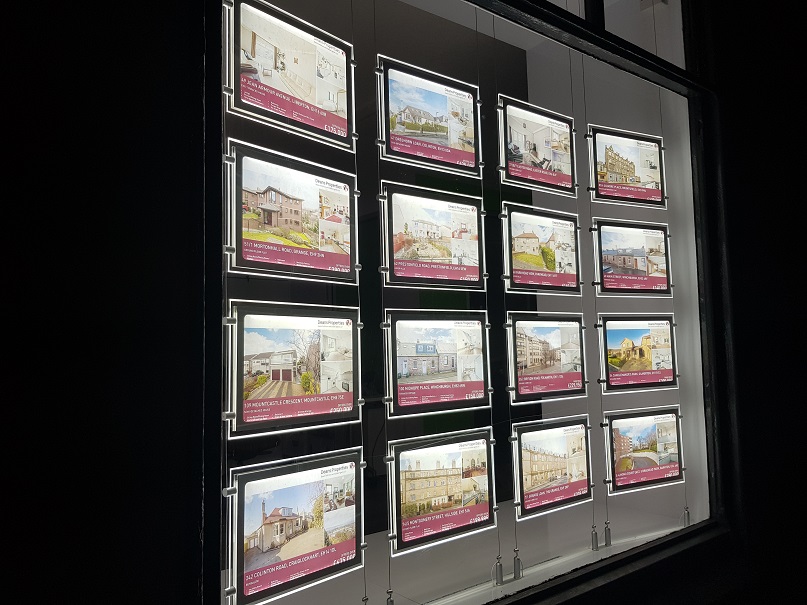 We supply and install high quality LED light pockets at competitive prices.
We will give you advice best suited to your requirements and budget.
You can check out examples of displays we've supplied and installed here.
This high quality, long-life product is ideal for estate agents and other retailers, such as travel firms, recruitment agencies, pharmacies, leisure centres, opticians, and retailers who want to make the right impression to their potential customers.  It is the ultimate investment for retailers today.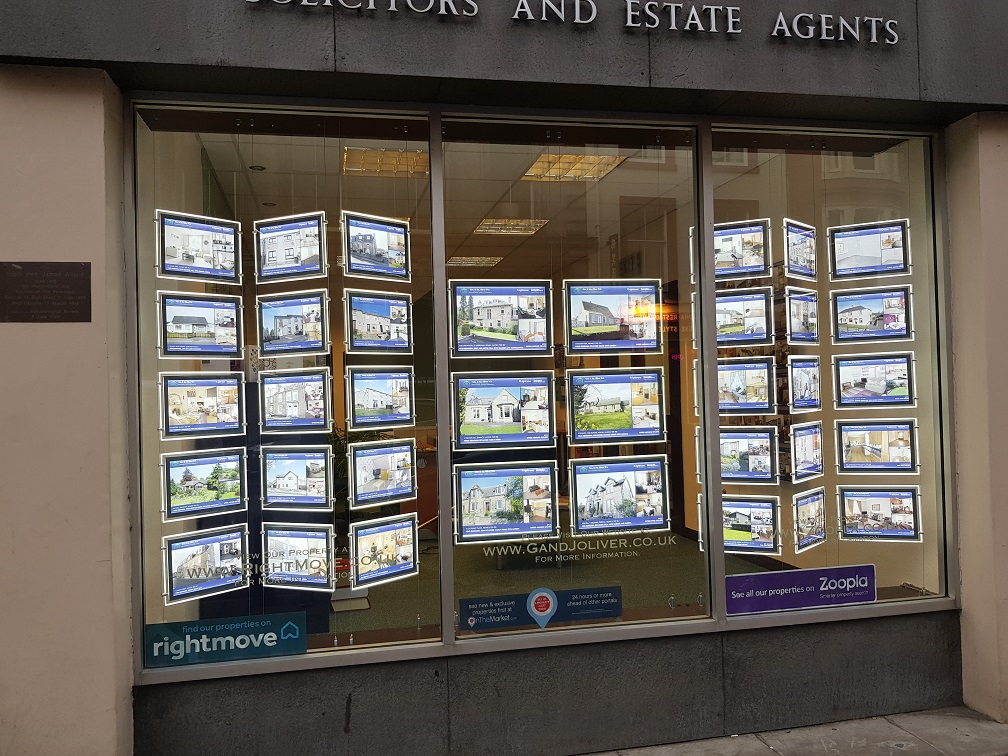 Bring your window to life, and make your High Street presence alive, warm and welcoming.
Send the message to potential customers that they are welcome into your premises.
LED light pockets illuminate your posters and property card displays by feeding light through the back of the paper.  They are also illuminated around the edges, creating an attractive and modern look to your window.
Having this kind of illumination in your window sends a simple but very important retail message – that you are open for business.  It's absolutely crucial for property agents today.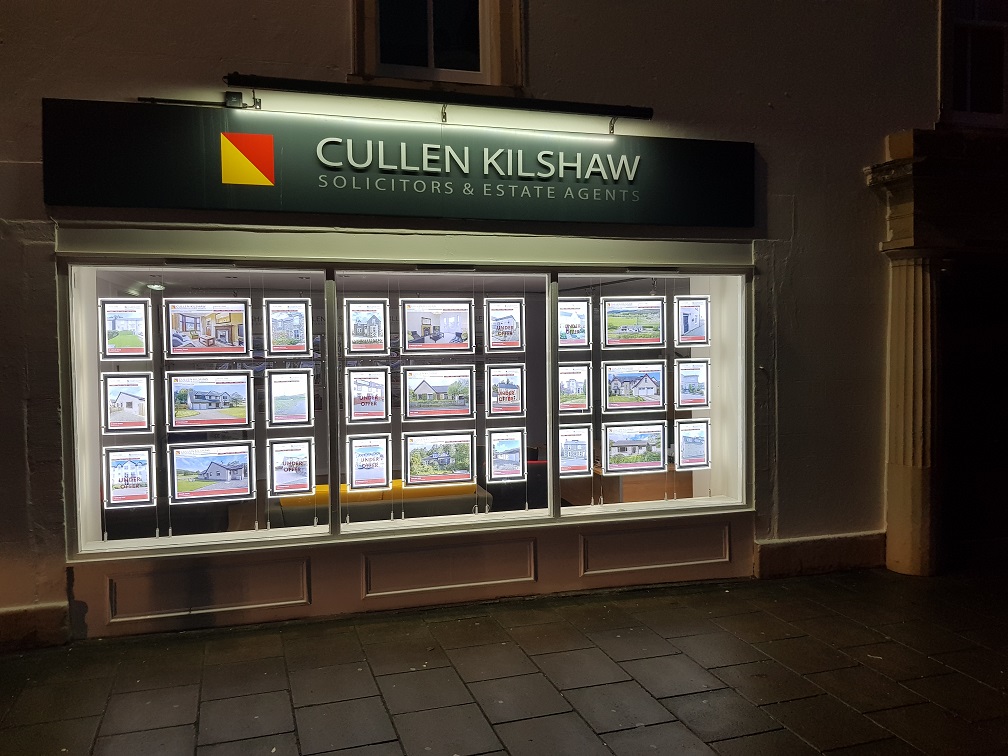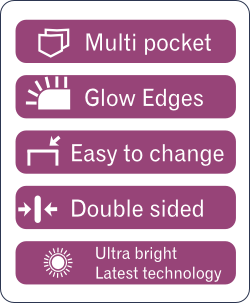 Important advice regarding your new LED Light Pocket displays
• Consider your paper sizes carefully. While sticking with A4 can allow you to display more properties in your windows, light pockets are more effective when used minimally, and a crowded window can spoil the look.  
The larger A3 size usually proves more effective with the light pockets, and is quickly becoming the more popular size for the foreseeable future.   Crowded estate agency windows are very much a thing of the past, as more and more now, the role of your window display is to sell your business and your professionalism to your customers, rather than it being the main selling point for the properties themselves as it was in the past.
Landscape pockets used with single large images and minimal text tend to give the best results.  Don't try to fit numerous images of properties onto the property card, but select one attractive image, and give it generous space.  The illumination from the light pocket will then bring the image to life, meaning that not only are you selling your professionalism to potential customers with an attractive and modern window display, but you are also selling your customer's property in the best way possible.
A large, single, landscape image with minimal text should be the estate agent's golden rule for any property window display.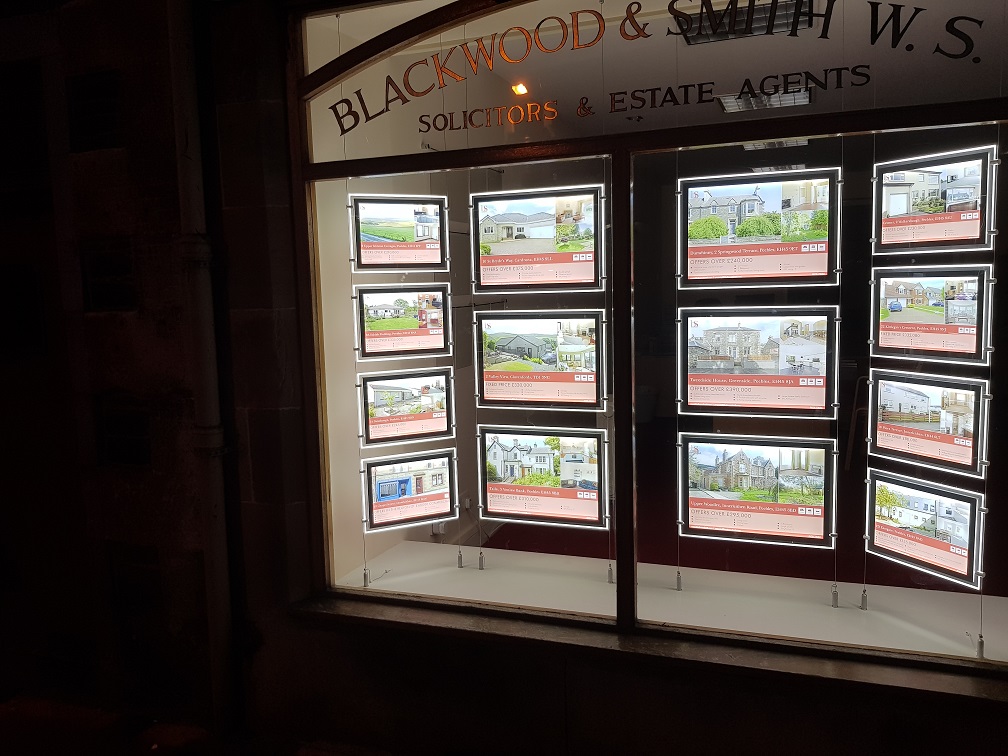 • Having a professional and unique window display is not always down to spending more on your displays.  We encourage minimalist displays, and will advise you on how to make your window display that little bit different from those of your nearby competitors, while spending less !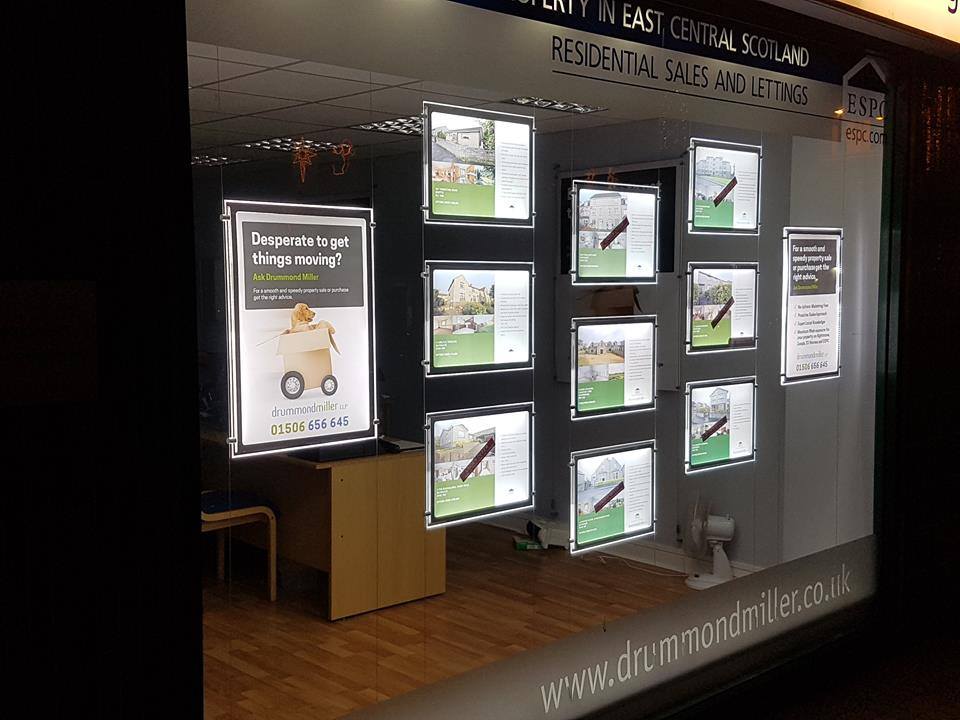 • Consider the electrical implications of the displays.  Normally, your light pockets will be switched on for up to 18 hours a day, and should be controlled by a timer. Each kit/ column of pockets comes with its own transformer and cables with plug. Contact us for advice on how best to do this within your own circumstances, and we will be happy to advise.  This is all the more important if you are carrying out any refurbishment work, as this is the ideal opportunity to have everything prepared to ensure that all electrical cables and transformers are concealed neatly.
We regularly work with our customers' contractors to ensure that electrical cables and components are concealed as best possible, so please feel free to ask us for advice.