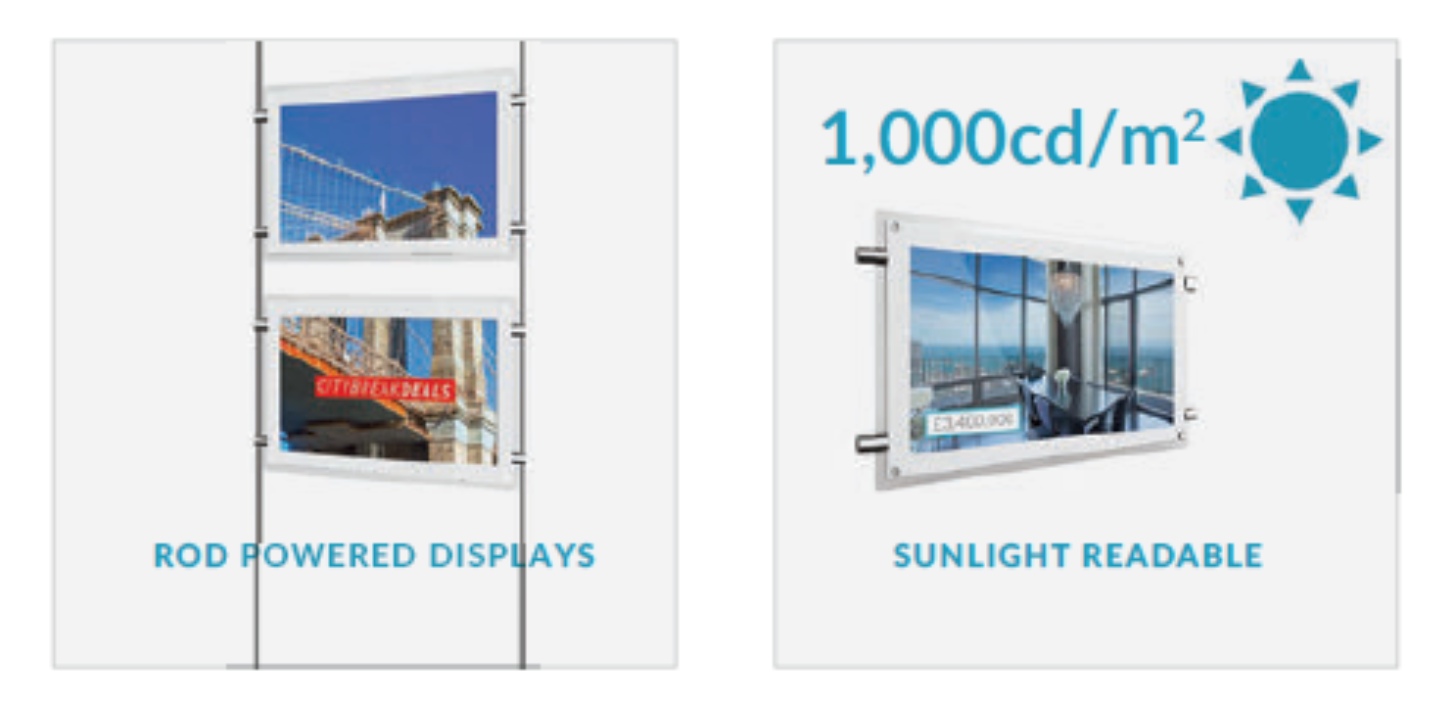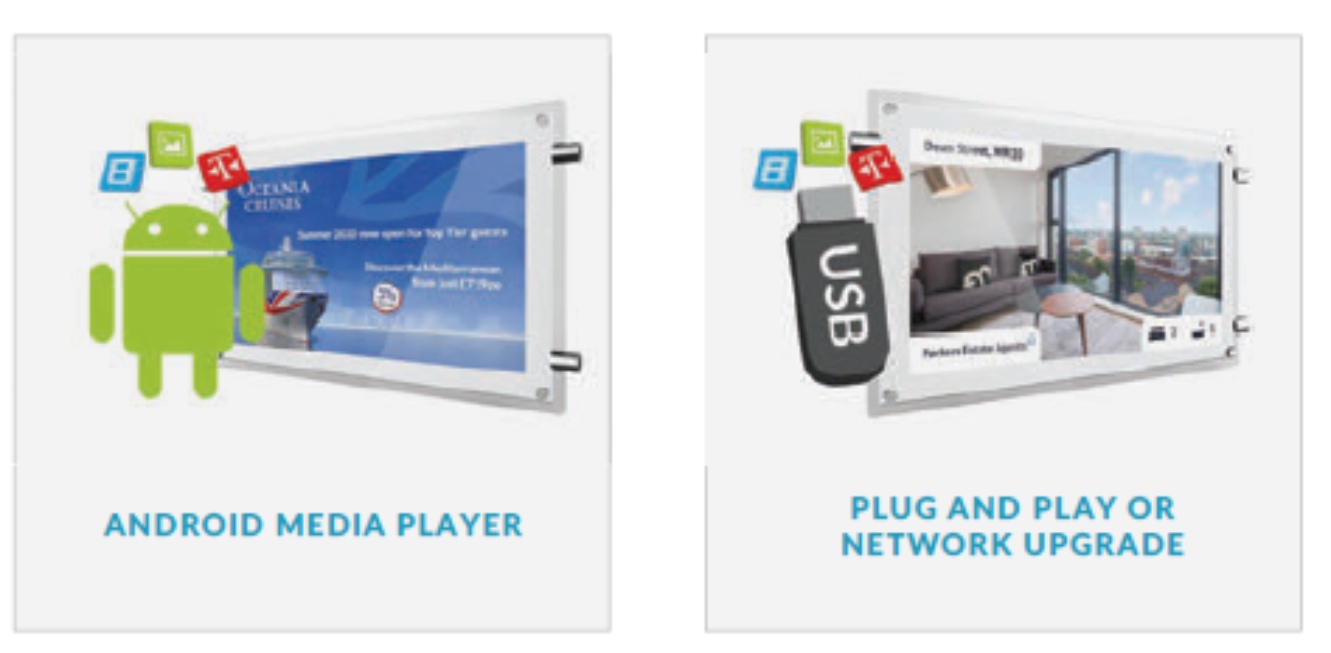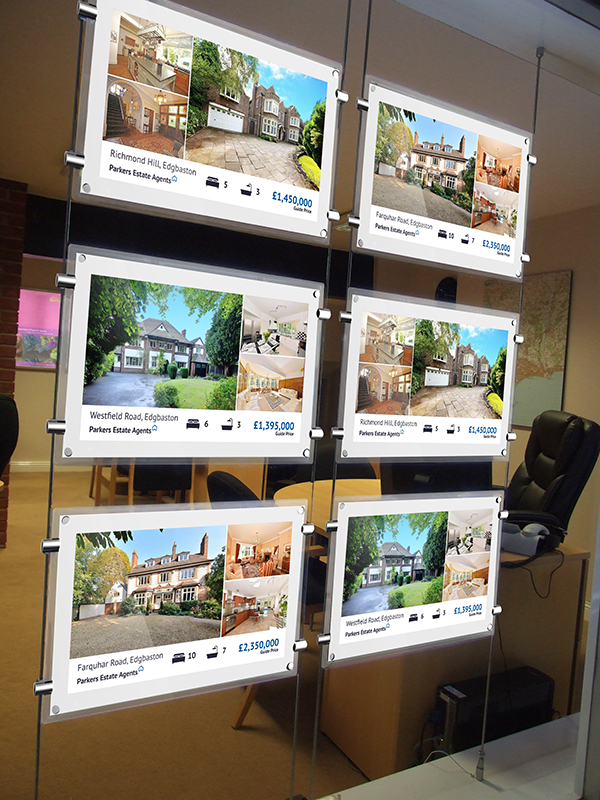 Sunlight Readable Digital Light Pockets
Catch the attention of passers-by and potential customers with these 1,000cd/m² high brightness LCD digital light pockets. Ideal for combining with static light pockets in window displays to provide eye-catching motion alongside printed signage.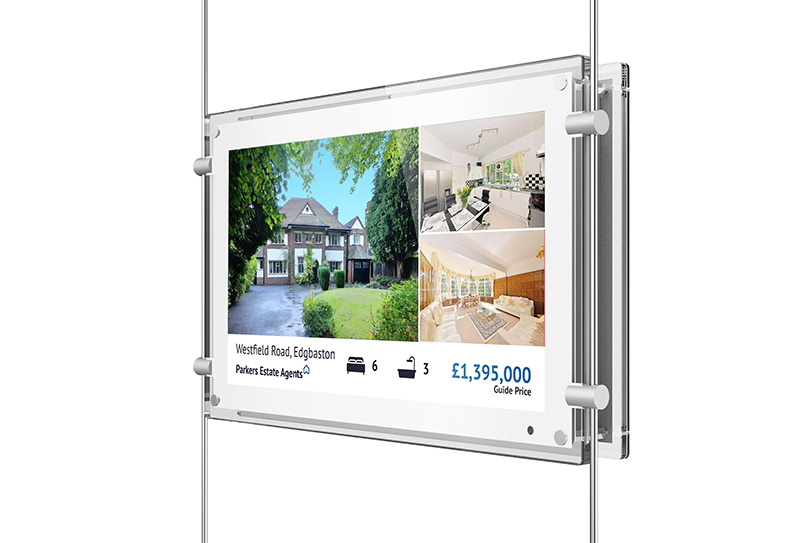 Rod Powered Displays
No mains cable is required to provide power as these innovative screens are powered via the rods on which they are mounted. Achieve a clean and seamless installation with no cables whatsoever for a modern and sleek feel.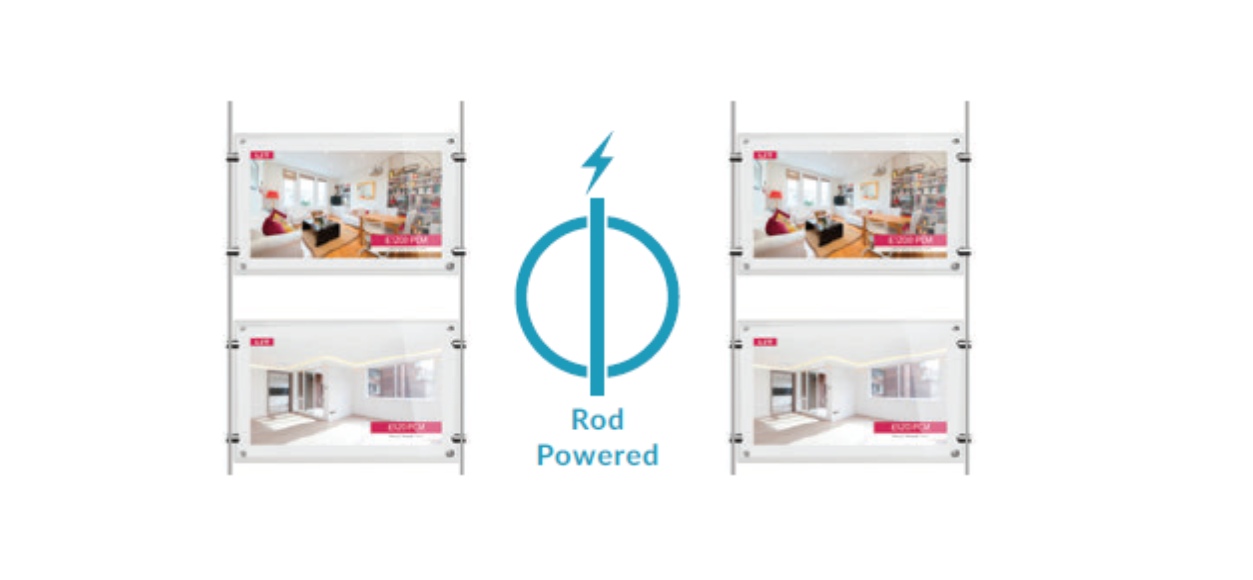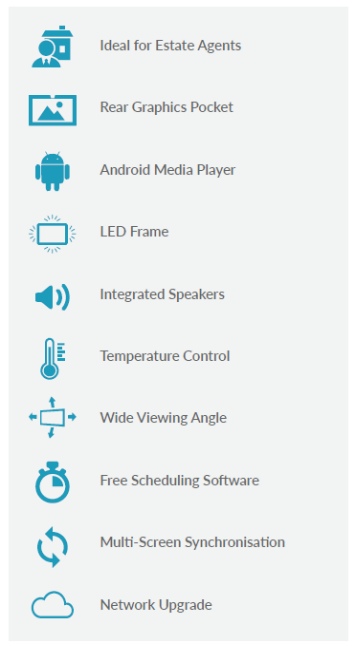 Plug and Play



Plug and Play is the most straightforward way to upload content
to the screen. Simply load images and videos onto a USB stick
and insert into the display; your images and videos will now play
in a continuous loop.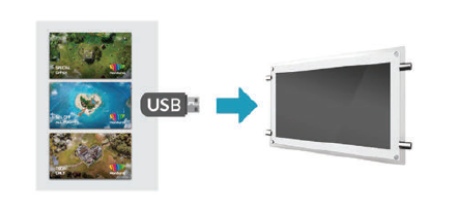 1
,000cd/m2 Commercial Panel
Brightness is paramount when using outward facing screens, these displays use commercial grade high brightness panels (1,000cd/m²); almost 4 times brighter than a standard home TV to allow easy readability in window displays.
Rear Graphics Pocket
On the rear of the display there is a pocket that a printed graphic can be inserted into to really maximise on the space used. This can be removed if necessary but comes as standard at no extra cost.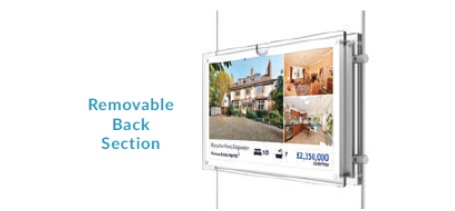 24/7 Usage
These displays use a commercial grade LCD panel and LED backlight. They have the ability to be in constant use 24/7 for over 70,000 hours and are designed for commercial use.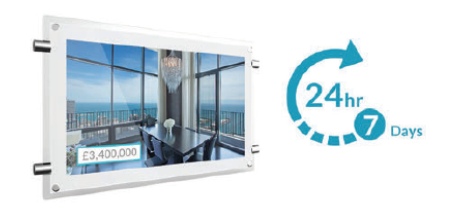 Android Media Player
There is an integrated Android media player inside the screen allowing you to upgrade to a network version without needing any additional hardware. You can also install third party Android apps if required.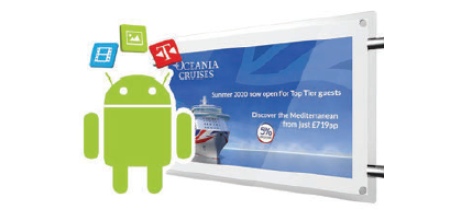 LED Illuminated Frame
These displays have an attractive LED illuminated bevelled edge to compliment traditional static light pockets seamlessly.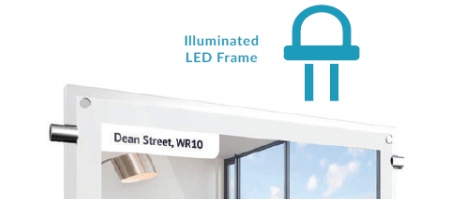 Synchronise Multiple Displays
Synchronise your content across multiple screens in the same window display.  You can achieve the effect of one large image or video across multiple screens or have content playing and transitioning in perfect unison.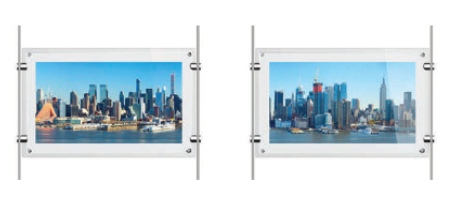 Optional Network Upgrade
For a small charge you can upgrade your screen to be networked, allowing you to connect your screen via Wi-Fi, LAN or 4G, then remotely update it over the internet.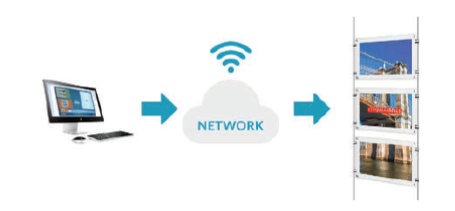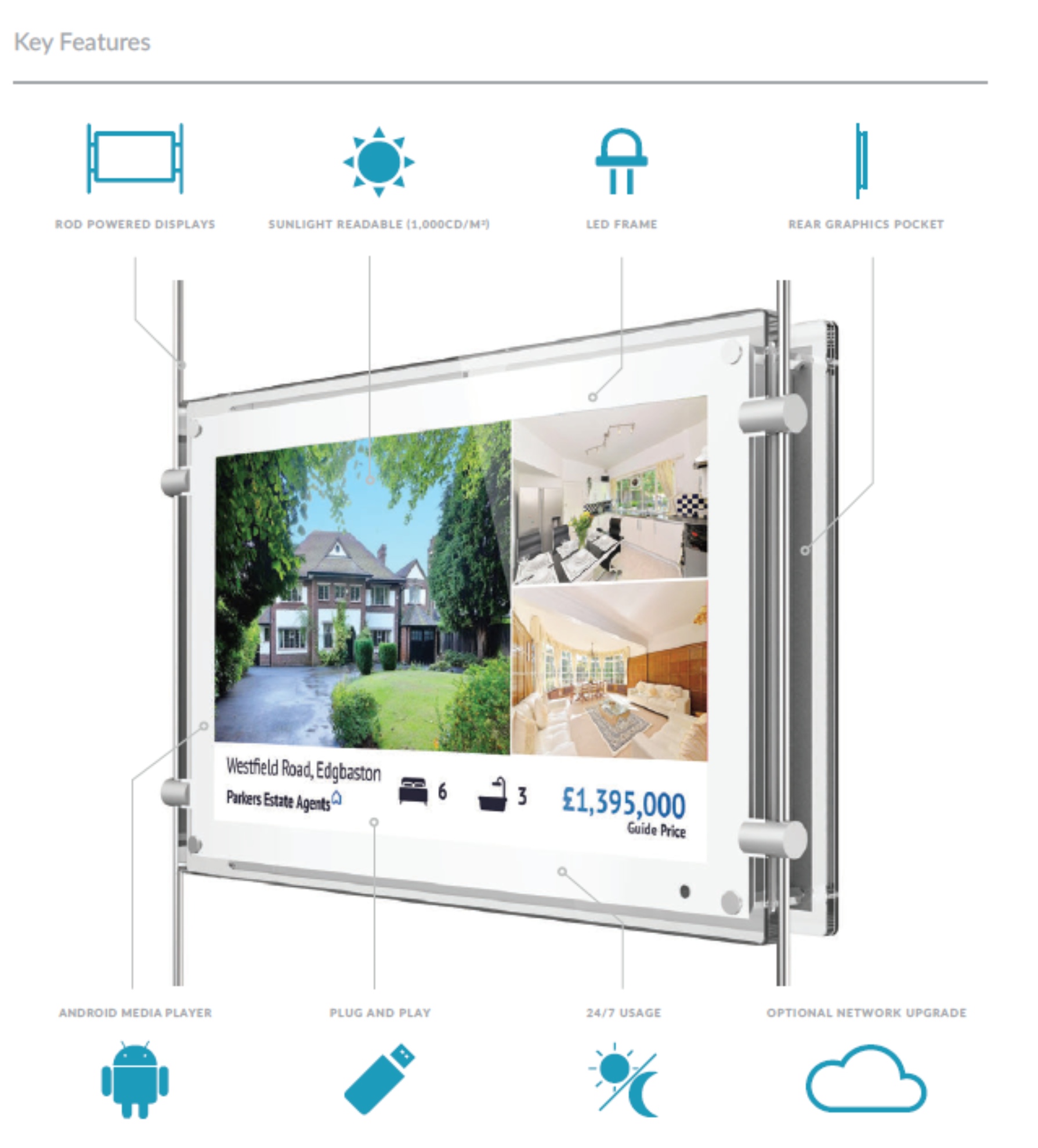 Contact us now for more information >>>