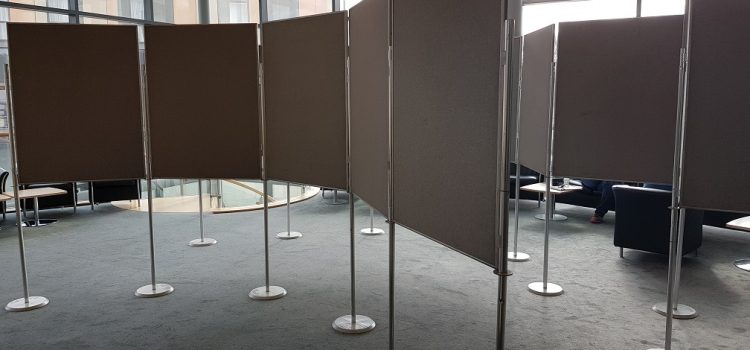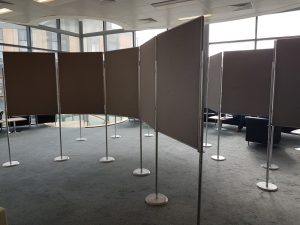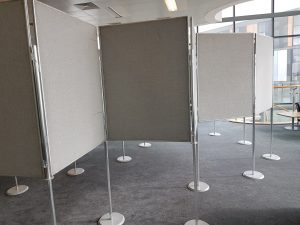 Our customer, the Queen Margaret Research Institute at Edinburgh University/ Edinburgh Royal Infirmary, hold regular symposiums – the numbers of posters have increased a lot over the years, so it has always been a challenge to use the limited space available, while also ensuring there is enough space of people to walk around and view every board and poster comfortably.
We always have additional panels on hand in case needed, can alternate between portrait and landscape at any time, join panels together at any angle, or set them up freestanding – full flexibility which we've found our customers find invaluable so that they don't need to worry that they can't adapt when problems arise. Which often happens.
Our system adapts to suit you. Not the other way around !
Hopefully this brief summary of some of our hire work this year will demonstrate that we can usually help with any of your poster board requirements, so please don't hesitate to contact us so we can advise further.
Poster Board Hire – Edinburgh Royal Infirmary & Edinburgh University